Moving around the world has played a significant role in the life of Patrick Lau, the retired BAFTA-nominated director whose home since 2010 has been this wonderfully considered warehouse apartment in London Bridge.
"The Shard was half built when I viewed this place. I remember walking around enthused by how vibrant the area was".
That said, it still took a little warming up time for Patrick to commit himself fully. "A good friend had just divorced and ended up here; it wasn't somewhere I'd ever considered until I visited him. I spent a few months trawling the area at different times to be sure it was the right fit for me, but I'm so pleased I did. It really is the best home I've owned".
From trad to rad
Moving from a more traditional space into a slightly scruffy live-work loft with scarcely any storage and hardly any walls presented the first challenge. "My brief was simple: I needed two bedrooms, and I wanted to preserve as much open floor space and integrate as much internal storage as possible. All that while retaining and restoring the industrial aesthetic."
Enter architect Andrew Lowe. The first instalment was to put the main bedroom into a corner of the apartment and make it feel like a secret room using a colour-matched grey doors and bookshelves to enclose the space.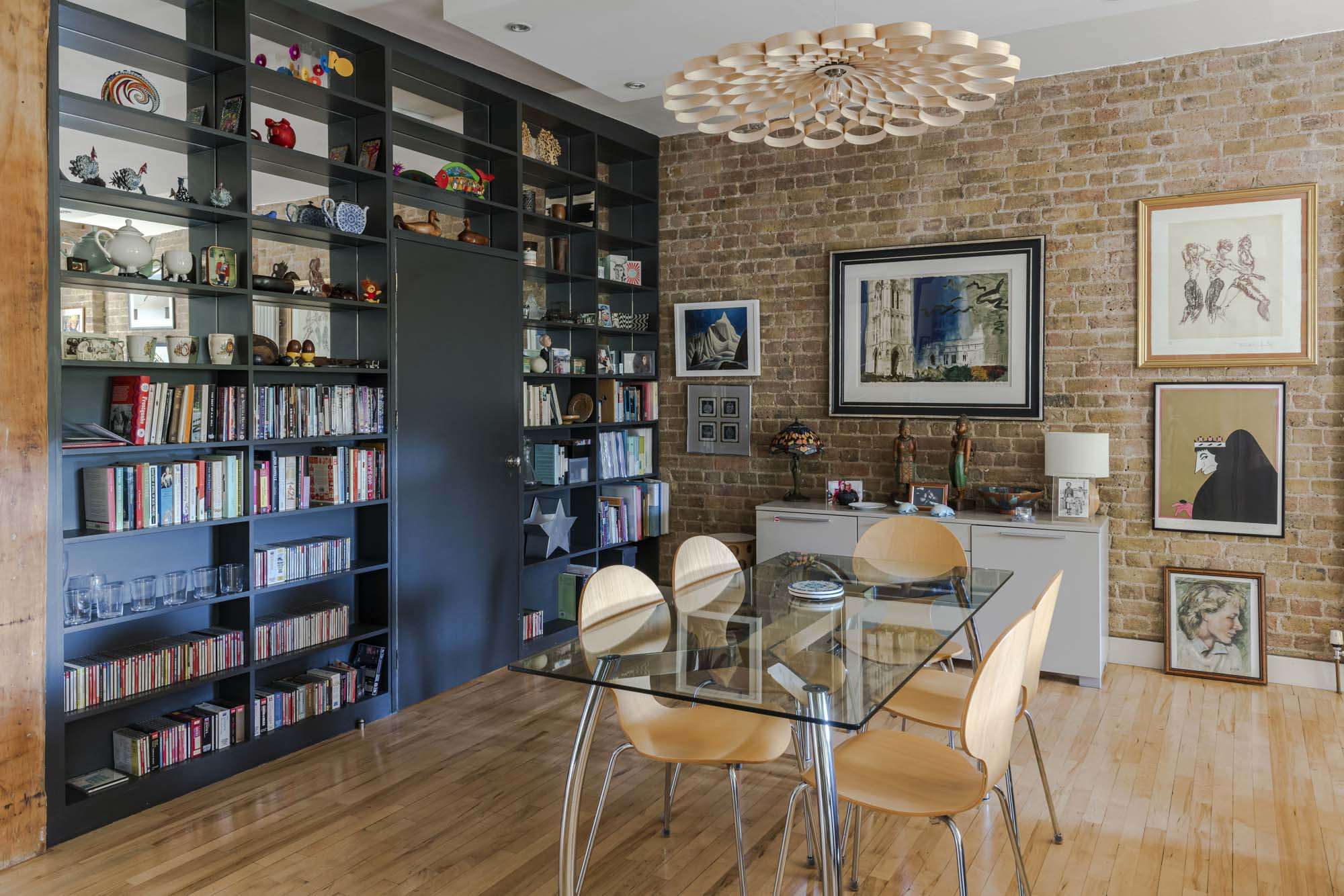 The second bedroom is an office that doubles as a guest room with an integrated pull-down bed – it performs well in the practical department. The chunky, segmented sliding wall balances privacy for staying guests with the open-plan look that Patrick wanted.
Keeping up appearances
"It was really important to nail the look and feel of the main reception space, and I deliberately left as many of the imperfections as I could. I love the brickwork and all its defects! In the middle, the exposed timber pillar seems to separate the space, which helps with the zoning." It does indeed, and anyone looking for a warehouse apartment in London Bridge will NOT be disappointed!
The two arched windows at the back of the apartment that overlook Leathermarket Gardens are Patrick's favourite places to sit. "Nothing beats perching here on a bar stool on a warm summer morning with a window open, enjoying a coffee and watching the morning unfold while listening to bird song. It's my moment of mindfulness".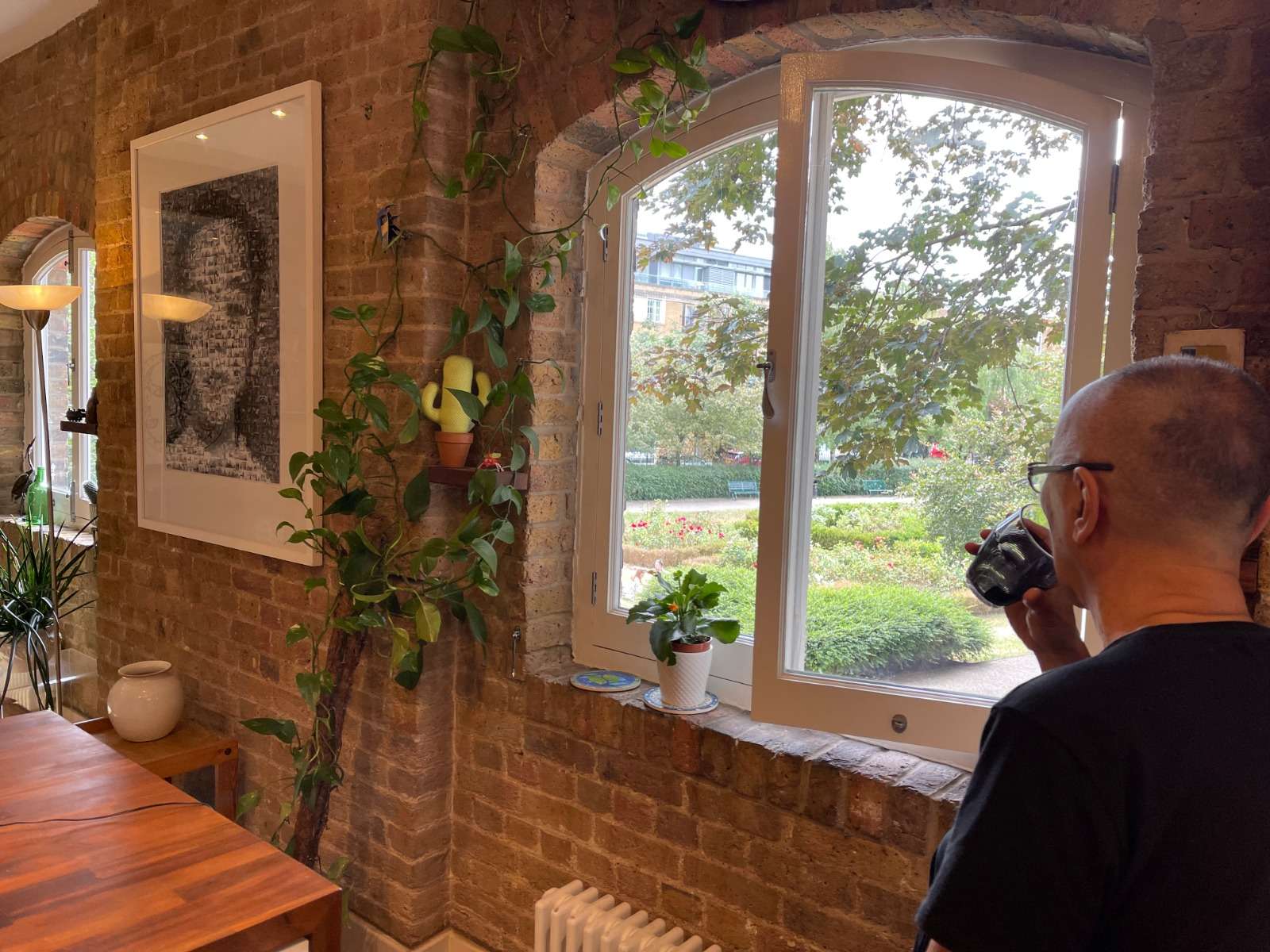 "One thing that took me by surprise was a newly found passion for history. It started after a friend bought me a map of London from around 1863. I never realised that the park directly behind me was a canal basin where boats docked. They used to unload hides ready for tanning, something this area was renowned for."
This extract of Tyers Gate in 1863 shows the basin before the warehouse was even built.
Out and about
"I spend a lot of time at BAFTA in Piccadilly, and the walk from here is a joy. I pass some iconic local landmarks, and I think it's kept me rooted firmly to the area. (That and some of the best restaurants and coffee shops you'll find anywhere in London.) My current obsession is Angela Hartnett's Cafe Murano on Bermondsey Street, where they serve some exquisite Italian food."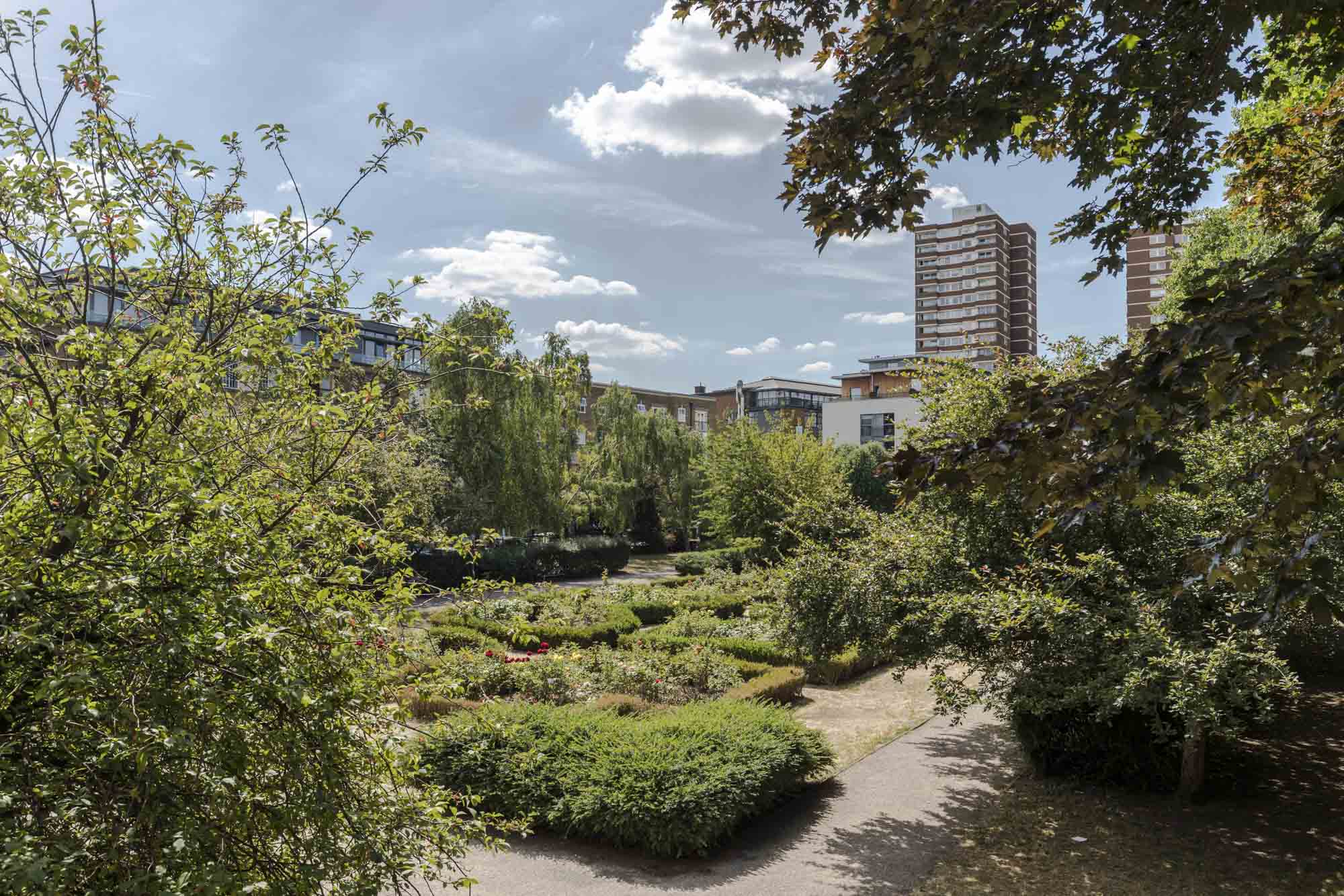 So what does the next chapter of Patrick's life look like? "Canada. I've had a small place there for a few years now. Most of my family live there, so I've decided that's where I should be." So is the love affair with London over? "Absolutely not! I'll rent a small place in SE1 once the apartment is sold. I won't be severing my ties with this place; it's one of the most wonderful cities in the world".
Full details of Patricks apartment can be found here.
Click here for House for rent in London