You don't need to be a faithful follower to be enchanted by ecclesiastical architecture. From tiny chapels and massive cathedrals to Sunday schools and bible colleges, these places of worship and study are rooted in our countryside and cities – great landmarks where neighbours come together as one.
Today, many are reborn as remarkable places to live – some have become individual homes, others a series of apartments. Blessed with the unmistakable characteristics of ecclesiastical design – think lancet windows, vaulted ceilings, stone reliefs and timber carvings – they're the answer to the prayers of many on the hunt for a one-of-a-kind space.
So from a chapel conversion to a transformed tabernacle, follow our spiritual trail of unique homes in former religious buildings.
Galvanised Mettle
Tin tabernacles were built by the Victorians as a cheap flat-pack solution to build more churches to cope with swelling congregations, both at home and overseas. On the edge of Exeter, this inspired reworking is now a wonderful, scandi-styled live-work home.
Covering 890 sq ft, the interior has a rich, cosy feel from its warm neutral decor and centres around a splendid double-height living room reaching right up into the apex of the roof. There's a snug double bedroom upstairs in the eaves, and the enclosed terrace is a delightful place to sit and unwind.
The Tin Tab is for sale at £225,000. Click here to view the description, gallery and floor plans.
School Prayers
Tucked away just off the top of Brixton Hill, Rush Common Mews is a converted Victorian Sunday school that's now a fantastic-looking row of just 8 mews houses. The biggest of the bunch is this one: xxx sq ft over three floors, with gothic brick archways, dark timber panelling and lofty ceiling heights, together with a shady private terrace.
The house at Rushcommon Mews is for sale at £1,200,000. Click here to view the description, gallery and floor plans.
Religious Zeal
On the northern edge of Dartmoor National Park in the picturesque village of South Zeal, this former Wesleyan Chapel is the perfect space to get creative. Coming in at 1,700 sq ft, this wonderful artists' studio has ceilings reaching well above 12ft in the double-height areas. The building has a unique planning consent that also allows overnight stays for those after-dark bursts of inspiration.
The house is for sale at £250,000. Click here to view the description, gallery and floor plans.
Saintly Manor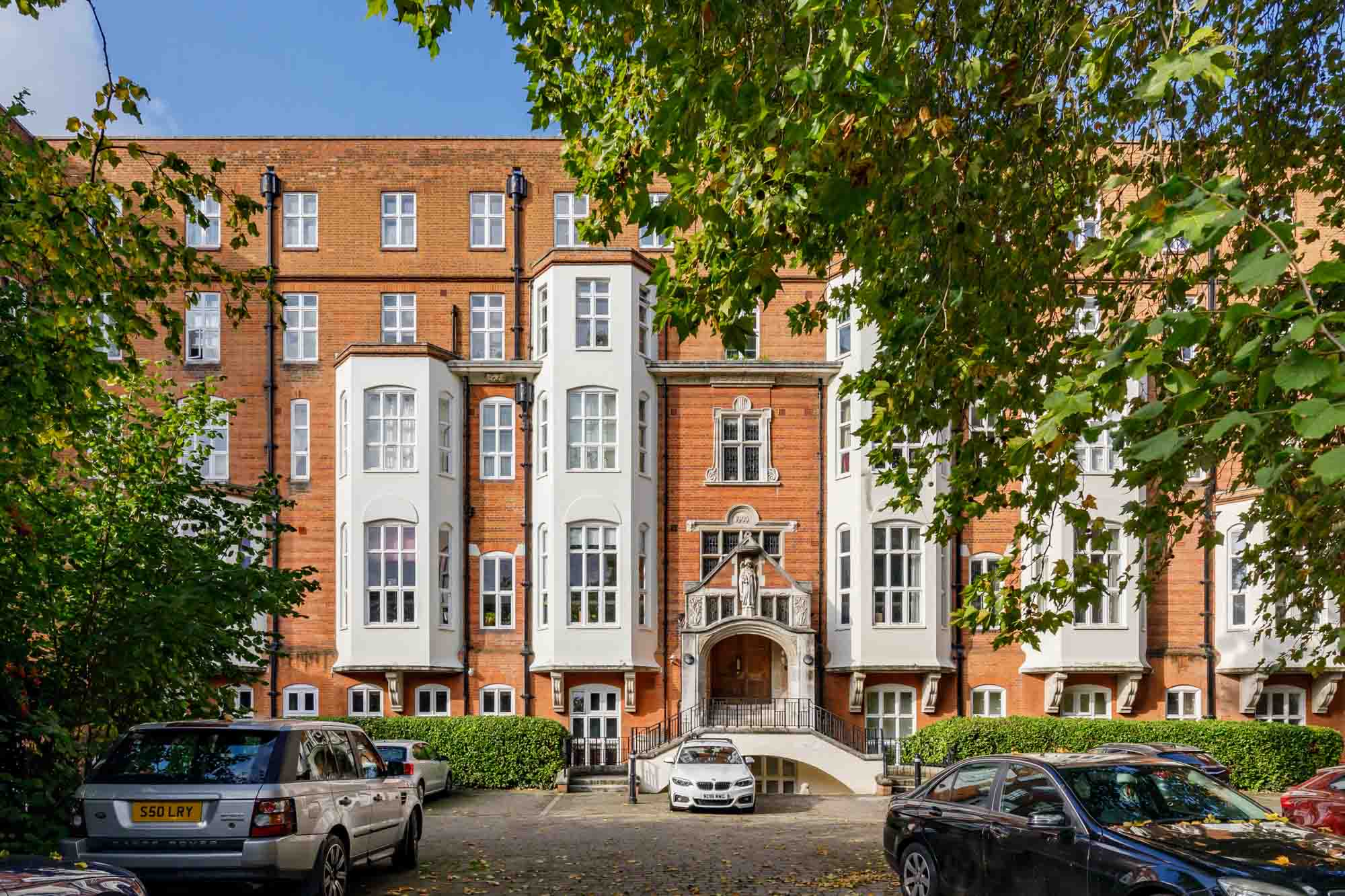 This former college for religious studies is now home to a series of beautiful apartments. In a conservation area between Brixton and Camberwell, St Gabriels's Manor sits behind red brick walls and abundant green foliage. The location opposite Myatts Field Park is a wonderful, and relatively undiscovered, pocket of South London.
Inside, the apartment unfolds over 1,200 sq ft, with high ceilings and huge windows a constant presence. The accommodation includes three double bedrooms, a large open-plan living space and a separate study. Outside, the wonderful roof garden of almost 400 sq ft has a clear and sky-filled outlook across the local rooftops.
The apartment is for sale at £850,000. Click here to view the description, gallery and floor plans.
Awaiting Resurrection
The Old Rectory is a grade-two listed Georgian gem in the picturesque village of Dry Drayton, just west of Cambridge. At over 12,000 sq ft, this incredible building would make a spectacular passion project for creating a magnificent single residence. Alternatively, it could be a development opportunity for the commercially minded to convert into luxury apartments. 
The Old Rectory is for sale at £1,500,000. Click here for the full description, gallery and plans.
Did you enjoy these unique homes in former religious buildings?
Perhaps you're looking to buy, sell or rent something similar? If so, click here to get in touch for a friendly chat about your plans –  we'd love to help you make them happen!